Control One by Digit Music
Control One – Music for everyone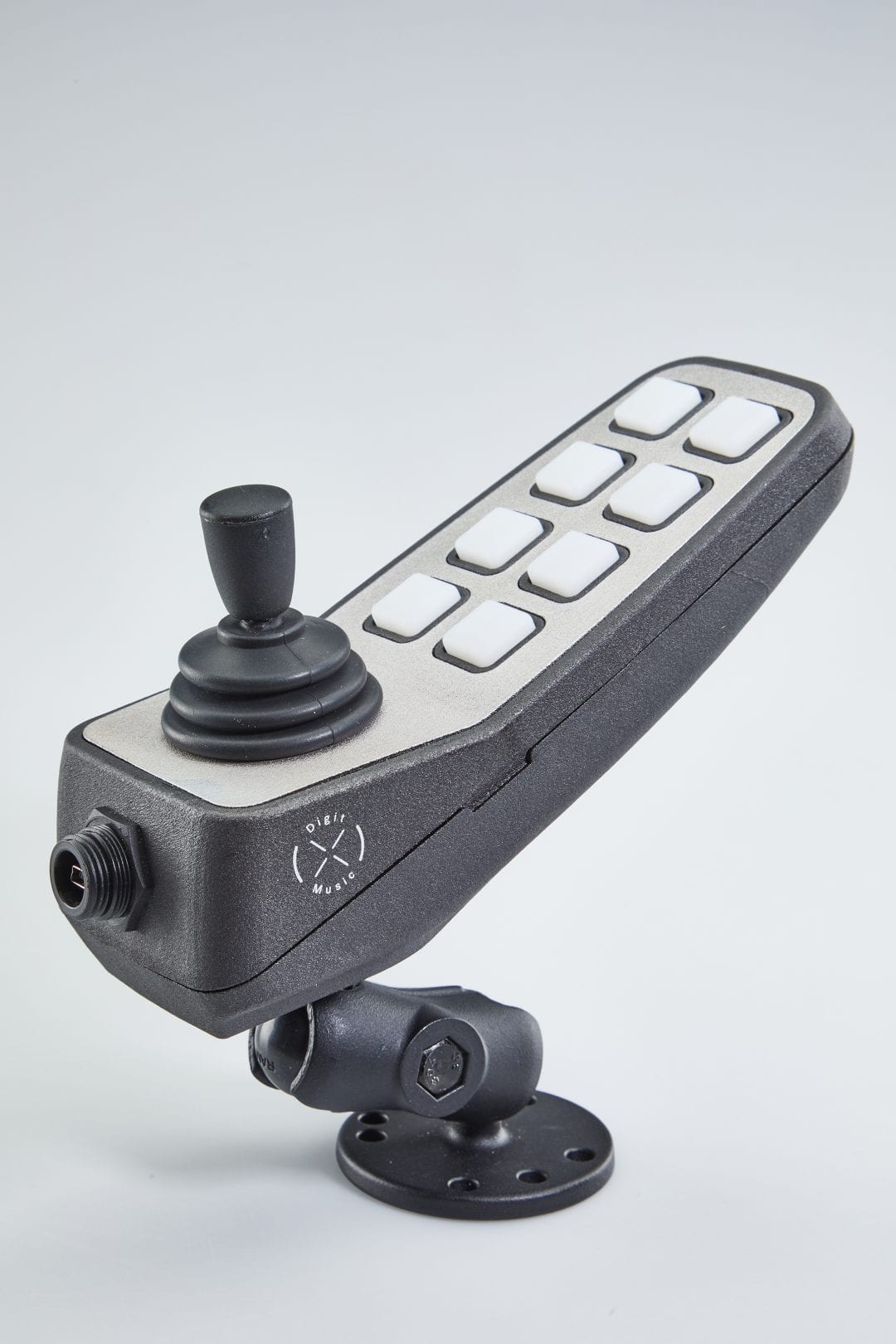 Music is in all of us
This is Control One
Si Tew from Digit Music approached us in June 2019 and by October 2019 his prototype was delivered. Within a few weeks the IBbD team worked with him to understand his requirements and how this new product could impact not only on his company but also his target audience.

Working in partnership with Digit Music has been an eye-opening experience and the IBbD team have had as much to learn and gain as Digit Music. Even now we are continually working with Si and his team to ensure he is supported throughout the product commercialisation process with him even hiring another member of his team to aid in the growth of Digit Music.
Features
Easy to use
inclusive for all
can work alone or as an ensemble
no music knowledge required
Visit their website
Concept to reality
Progression of the project
01

Concept generation

Our team worked with Digit Music to take a great idea and turn it into something beautiful and functional.
02

Prototype development

We turned digital into physical and created the Control One prototype to ensure the electronics compatible
03

Final tweaks

Ensuring a product is functional and working always consists of a few final amendments. The IBbD team worked on these before the final prototype was delivered to Digit Music.
The problem
The brief for Control One
Digit Music wanted to develop an inclusive music controller for children so that they can compose music while at school and at home without the need to play a specialist instrument.

Working in the music production industry Digit Music had developed a mechanism for children with varying degrees of disability to be able to compose and write music. This included being part of a 10 piece orchestra.

Digit Music approached Impacting Business by Design to aid in the development of this specific controller to aid those with disability in creating music with a more ergonomic and tested method of using Digit Music's system to be incorporated within the School curriculum.
The solution
The solution
The Impacting Business by Design team were so excited to get involved with such an innovative yet simple idea. Our team of designers and project managers worked with Digit Music and the expertise that Digit Music brought to this design challenge to create a product that could be used in schools and for future marketing purposes to aid in the growth of Digit Music as a company.

The support doesn't stop there, the IBbD team will now network Digit Music with key contacts to enable the best chances of product commercialisation. These can include, manufacturers, access to private finance, marketing and branding experts and other business growth opportunities.
12 weeks
Concept to prototype
Testimonials
Thoughts from Digit Music
Working with IBbD has really transformed what my company, Digit Music, is able to deliver. They were able to turn around a product to a short timescale and delivered over and above on every element. I feel that I now have an experienced team supporting me, not only with product design, but with business support as we progress.
Check you can get the grant
We are already looking at potential candidates for our grant scheme
The European languages are members of the same family. Their separate existence is a myth. For science, music, sport, etc, Europe uses the same vocabulary.