Airhead – The revolutionary facemask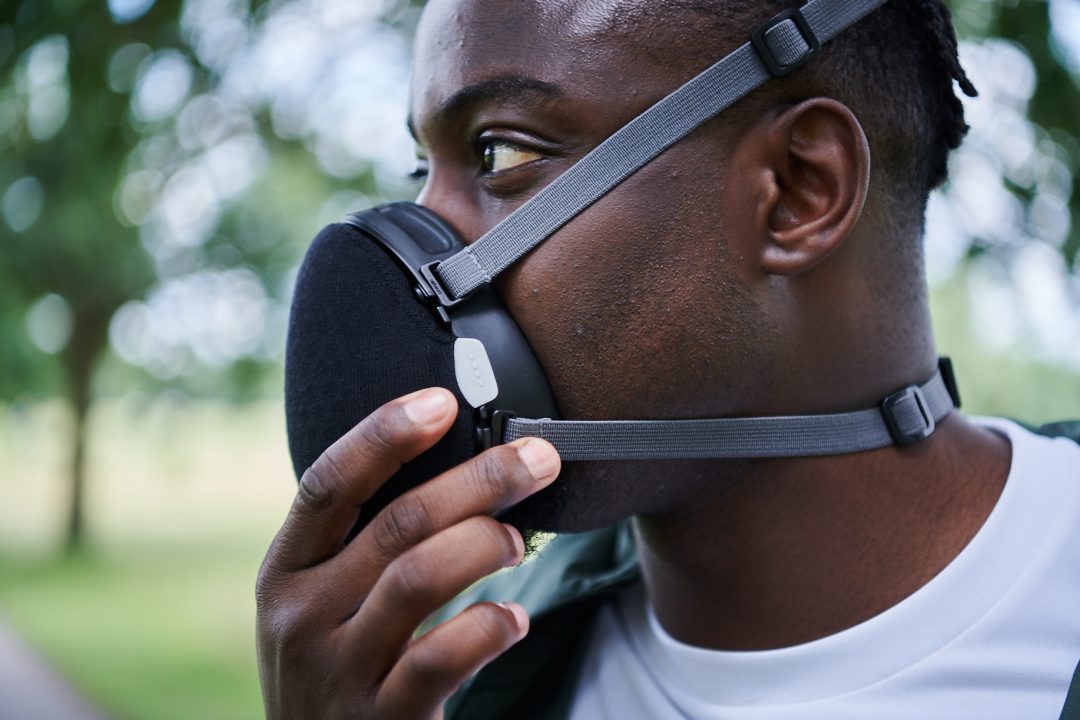 Airhead Facemask by Airhead
This is Airhead
Impacting Business by Design has been working with Airhead to design a revolutionary Pollution Mask with an Airtight Fit.
Features
Anti-fog when worn with glasses
Airtight TPE seal maximises protection
Filters capable of blocking >99% of particulate matter
Changeable Airskin enables personalisation
Visit Airhead!
Progression of the Project:
01

1. Concept – Feasibility Study

Our team worked with Airhead to understand the feasibility of the novel facemask.
02

2. Product/Prototype Development

Through prototyping and modelling we developed a working prototype.
03

3. Kickstarter Campaign

Airhead took this prototype and created an incredible Kickstarter Campaign!
The Brief:
In June 2019 Airhead approached the Impacting Business by Design team with a unique challenge. To design a face mask which provided an airtight seal around the users face initially for commuting to reduce the effects of air pollution when cycling or walking in built up areas. Never in our wildest dreams did we imagine the sheer impact this project would have only a year later!
The Solution:
Working in collaboration with Airhead, IBbD were able to take the initial idea and develop it through rigorous prototypes and expert input to create the Airhead mask. The design and execution of the working prototype gave Airhead the physical product they needed to create a fantastic Kickstarter campaign to get their product into manufacture. Through the success of this campaign Airhead were able to retail their product and aid in the facilitation of PPE throughout the COVID19 Pandemic.

The product has been one of the most successful Kickstarter campaigns ever (top 0.5%)! You can buy your Airhead mask here!
52 weeks
of Project Support
Testimonials
Thoughts from Airhead
IBbD was a real game-changer for our business. They provided the technical expertise, experience and funding that we needed to develop our idea and launch to market. The team at Brunel University were able to provide wide-ranging support across product design, prototyping, graphics and manufacturing that plugged the gaps we had as a founding team. We're hugely grateful for all the support we've received as part of the programme.
Check you can get the grant
We are already looking at potential candidates for our grant scheme
The European languages are members of the same family. Their separate existence is a myth. For science, music, sport, etc, Europe uses the same vocabulary.