Impacting business by design
Providing funded design support and innovation for your business
Impacting Business by Design is a new programme that provides design, development and technical support to SMEs with great ideas.
Delivering the best solutions for you
Find out what we have to offer and you have to gain from our partnership
When your organisation is working with Impacting Business by Design we create a partnership. It's about more than the design and development of your product but how we can embed design and innovation within your company to improve its growth potential. Our team is passionate about design and we hope after our collaboration you will be too!
With you every step of the way
Working hard to make your product a reality
Collaboration is everything and this is where we start to work together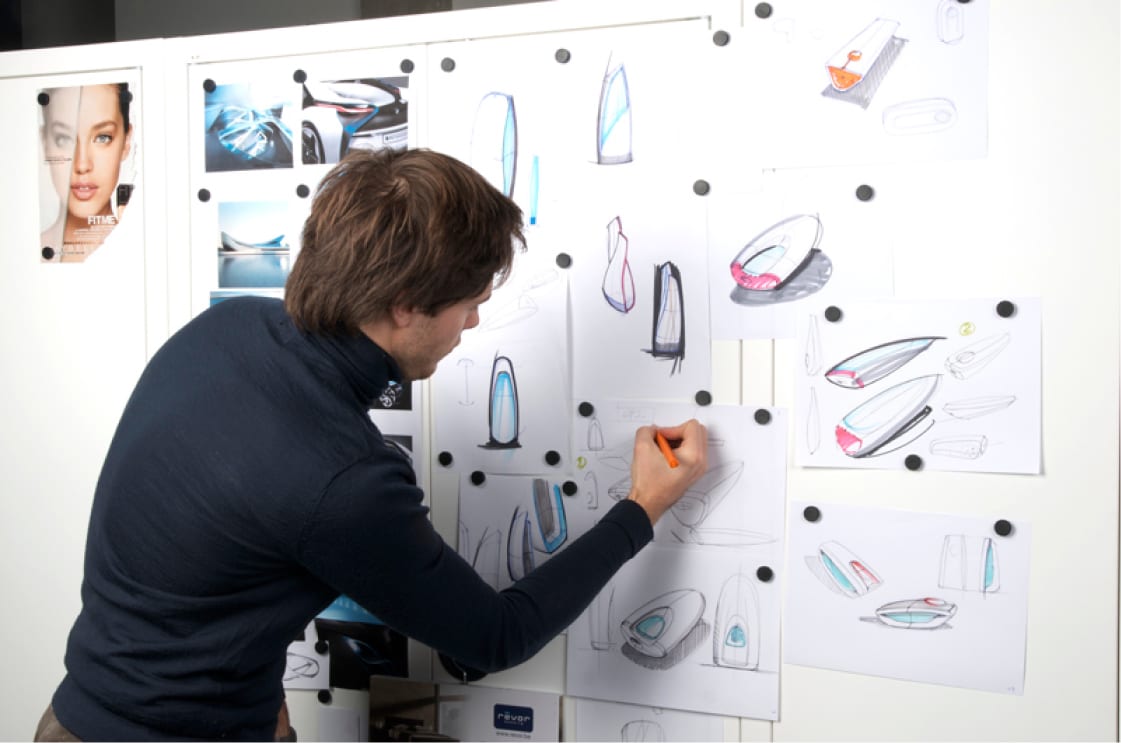 01

Identification

Identify your specific project requirements.
Introduction and welcome to IBbD

Hello! It's great to meet you and welcome to IBbD.


Eligibility Check

A quick check to ensure that you fit all of our initial requirements.


Privacy Notice

It's all about compliance and ensuring you understand our policies.


Agreement to terms and conditions

T's and C's outline the legalities of our programme - we would recommend giving these a read.
02

Enrollment

Enrolling you onto the IBbD programme gives us the opportunity to work together to specify your specific project requirements.
Application

Complete our online application form providing details on your organisation, idea, business case and reason for support from Impacting Business by Design.

Appraisal

We review your product idea, how our expertise can enhance the new product development, the current competition within the market, the existing IP and the commercial viability

Proposal

IBbD will draft out a project proposal for your new product idea. This will include all stages of the necessary design process from concept to working prototype.

Agreement to Proceed (ATP)

Once all parties are completely happy with the proposal and the arrangements of the repayable advance – sign and commence the project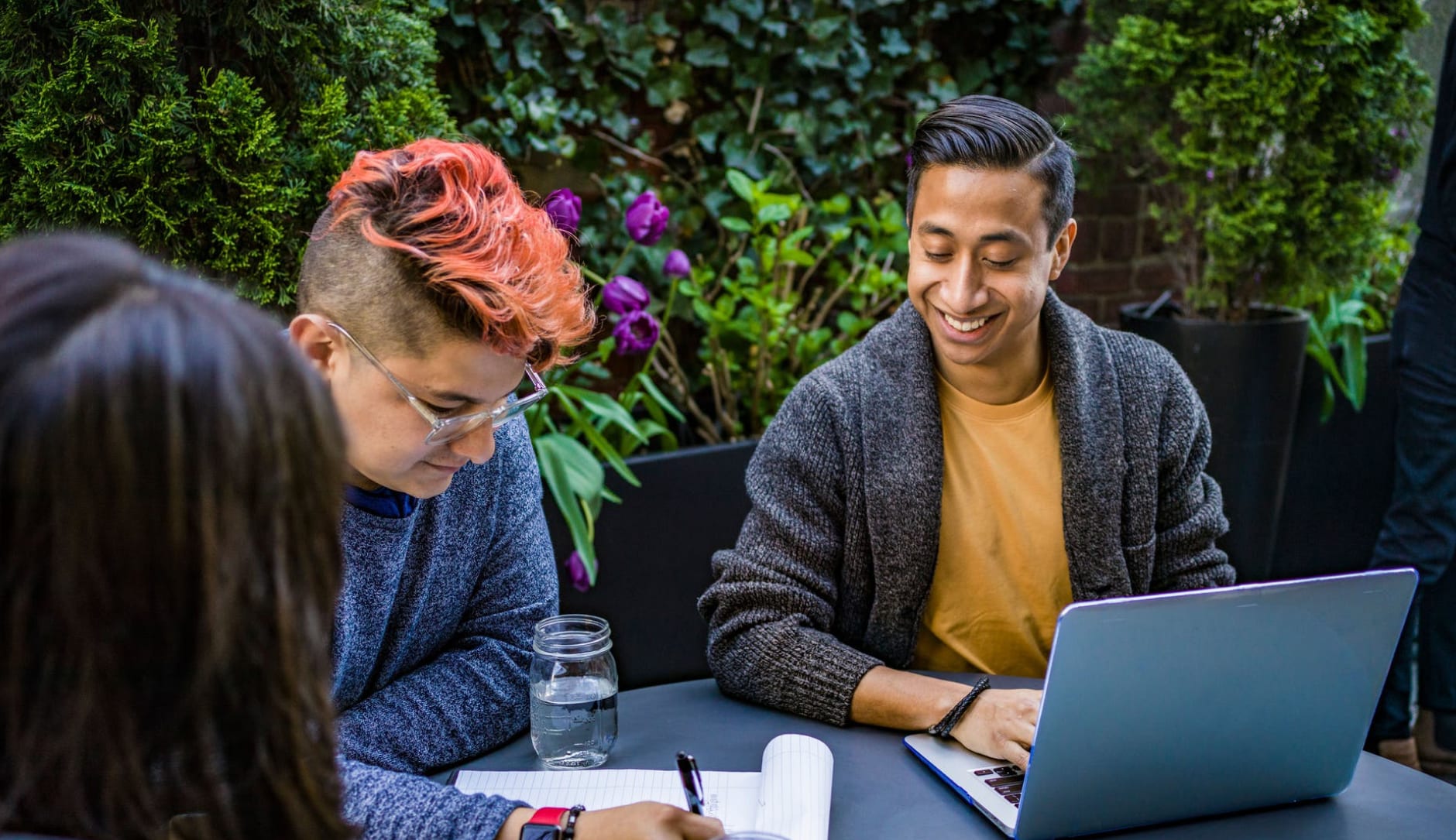 03

Collaboration

After the completion of every stage, you will be asked to sign-off the work and evaluate your contributions.
Concept Generation

Working with you to explore various concepts around your initial idea.


Concept Development

Investigating the interaction, usability, materials, technology and visual language of the product concept and developing a commercial proposition

Further Development and Prototyping

This is where your product becomes a physical product nearly ready for manufacture.

Manufacturing Data

The IBbD design team will investigate a range of potential manufacturing routes and outline the required design modifications to ensure compatibility
04

Product Launch

Seeing the product we have developed together in the market is wonderful. Seeing your organisation go from strength to strength due to embedded design? Priceless.
Woohoo! You did it!

This is a great achievement.

BOOM!

The hard work was worth it.

Our support doesn't end here

Still got questions - don't hesitate to give the team a call and we will be able to assist.

Let's monitor those sales

This is where we can manage the monetary impact our support has provided to your company.
05

Account Management

You have done so much to get this product to market - let it work for you and generate revenue. The IBbD team will support you by;
Aftercare meetings

Quarterly aftercare meetings to support progress and review sales/accounts

Product has generated 4 times proposal costs in revenue

Invoice is generated from IBbD to honour repayable advance

Product has not generated 4 times proposal costs in revenue

A forecasting and scenario modelling to understand potential outcomes/timescales/success or IBbD grant written off, SME does not pay anything back

Ongoing support

The team will still provide ongoing support to your organisation with knowledge transfer and the wider Design industry
06

Congratulations

It can always seem a little bit daunting when a project comes to an end. However as you are now an IBbD partner you will never be alone. If you have a question big or small or need some advice please do not hesitate to get in touch with the team.
Keep in touch

We always love to hear about your company and how it is growing.

Need advice?

Give us a call - we are sure to know someone you can help.

Have a new product to develop?

We can signpost you to a range of design houses and consultancies who can assist.

Tell your friends

Do you know a company who was in your position? Can IBbD help?
Check you can receive the grant
We are looking for potential organisations to benefit from our support scheme
We have already committed over £1.3M worth of design support to organisations across the sectors. If you have a great idea, please check your eligibility and apply to see how we can assist you.
Showcasing our top professionals
Our network of professionals to aid you in your product commercialisation
Impacting Business by Design is about more than just design innovation support. Our project management team will work with you even after you prototype has been completed to network you with a range of contacts who can assist in getting your idea into market and onto the shelves. This includes access to manufacturers and private investment and further networking with growth and scale up partnerships.
Questions that need answers
Frequently Asked Questions
General Enquiries
Repayable Advance
State Aid and IP
Other
Is there a separate contract in addition to the proposal that is different to the terms and conditions attached to the application form?
The proposal and T's and C's make up the contract which is in place once the ATP is signed.
Can I choose which University I work with?
In most cases we will take into consideration your preference of HEI that you wish to work with. However should there be expertise, improved capacity or something else that could improve your product development journey we will discuss these with you at the application stage.
Do students work on my design project?
At Impacting Business by Design only professional designers and project managers will be working on your project. We do not employ students to undertake professional New Product Development work.
How do you ensure that the Design Work is agreed by my company and Impacting Business by Design?
Impacting Business by Design will work with your company to ensure that all parties are happy to move into the next stage of design work by signing off the previous stage. Work can not progress until the previous stage has been signed off and all parties are in agreement.
When do we start to accrue interest? Is this at the start of each stage / the end of each stage / other?
Interest will start to be incurred once the project has completed and the repayable advance paperwork has been completed.
Do we pay interest on both the co-investment and the repayable advance?
You only pay interest on the repayable advance. (The co-investment is an 'in-kind' contribution)
How much Interest will my company pay?
Interest is charged at the EU Discount Reference Rate (variable). This is compound interest and is charged until your company returns the Repayable Advance or the Grant is written off if the product fails to make it to/in the market.
How long do I have to return my Repayable Advance?
This is on a case by case basis and can range from 5 years to 15 years +. This is established on the type of product developed, the amount of marketing and testing that may be required before it can hit the market and cost of the proposal.
Can I use more support from more than one source for my design project?
IBbD encourages businesses to collaborate with any third party that can help them successfully commercialise design innovations, and any existing or planned collaborations will be taken into consideration when we agree with you how projects are to be done. However, the amount of publicly-funded support to the project is limited by the rules we operate under, which relate to the state aid legislation for experimental development.

IBbD typically offers the maximum amount of support you are allowed according to these rules, so if you want support from other publicly-funded sources, the value of that 'state aid' will need to be taken into account and may have to be discounted from our contribution to the overall project costs.
Can IBbD help me with a design project I've already started?
As a rule, IBbD will only support new projects, as we aim to help businesses improve their design capabilities and outcomes by working with closely them through the whole of the project cycle. We also, therefore, won't just help reduce cost of projects – they have to be true end-to-end collaborations between your business and the IBbD. However, on an exceptional basis, we may help redesign and implement projects when businesses have got stuck or things have gone wrong because they lack the necessary expertise, or the original specification was wrong. In this case, our agreement with you is effectively for a new project for a new specification product to be developed in a way that takes into account our joint expectations of what needs to be done. Care will be taken to ensure our support doesn't simply serve to reduce your costs, as this would contravene EU legislation on allowable state aid.
What happens if my company cannot repay the co-investment by the end of the project?
IBbD will work with your company through all stages of the design work to ensure that they understand the amount of Co-investment required at each stage. This will ensure that towards to end of the programme your company is always upto date with their Co-investment.
is it acceptable to include any of the time I have already spent up to the date this project has started (ATP signed)?
We will need to only count your costs from when the ATP is signed to ensure you comply with State Aid legislation for the IBbD programme for this specific project under 'experimental development'.
What is a 'working prototype'?
IBbD will work with you to develop a high fidelity working prototype that can be used for marketing purposes and to gain private investment. This prototype will look like the final product but may not be manufactured using the exact manufacturing techniques or materials that may be used in production.
We invest our time, and it shows
The success stories from people we have worked with
We love to see our partners succeeding from the support we have been able to provide. The collaboration and support throughout the whole IBbD process is key to aiding in the successful commercialisation of the design innovations. Take a look at some of our success stories here.
Some information to help you out
Keeping up to date with the latest projects & resources
View our news
Face Mask Upgrade? – Airhead have you covered
At IBbD we are so lucky to get the opportunity to work with innovate and forward thinking companies. Although we never imagined that the requirement for the Airhead Face Mask would be based on a Global Pandemic. Our partners Airhead worked in collaboration with IBbD to develop a face mask that would provide a more […]
Learn More
FREE WEBINAR 24th June 2021 – Can you improve your new product development?
Do you know how to: Assess and improve your organization's product design capability Manage research and development projects effectively Work effectively and efficiently in university-industry product design partnerships? Can you secure long term value from innovations through: Design for sustainability Design for manufacturing and assembly Recognising and resolving the need for project finance and funding? […]
Learn More